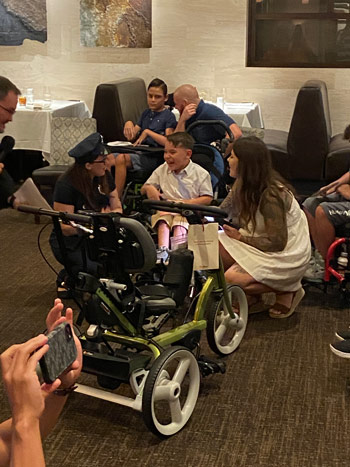 Gary and Nick Wishnatzki were two of the many prominent members of the Tampa Bay community who were "arrested" at Wheelchairs 4 Kids' annual Jail and Bail event, hosted by Eddie V's. All of the "felons" were brought before honorary judge, Fox 13's Charley Belcher and if they could pay their bail, they were released. Weeks leading up to the event, all participants fundraised their "bail money" by sharing their crime stories with friends and family.
This year's event raised $195,000 for Wheelchairs 4 Kids, a nonprofit dedicated to improving the lives of children with physical disabilities by providing wheelchairs, home and vehicle modifications as well as other assistive equipment at no charge to the families through their Let's Roll Program.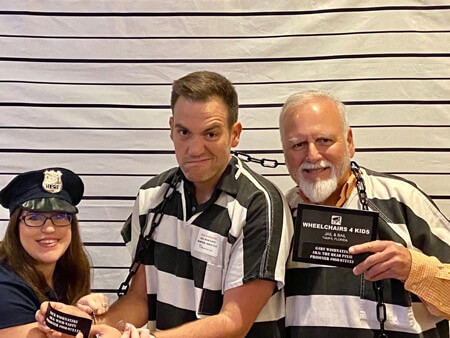 The notorious pair, Gary "The Head Pixie" and Nick "Wish-Nasty" Wishnatzki, were arrested for Berry Trafficking. They raised $10,050 in bail money with the support of 26 donors.
These two hoodlums were caught passing out samples of delicious Wish Farms strawberries, blueberries, raspberries, blackberries, and pineberries to the general public without regard of their highly addictive nature. They have a long wrap sheet. Last year, Nick was caught impersonating a farmer. Gary has allegedly been trafficking in these berries since 1974, but has eluded capture.