School is back in session, which means so is the Wish Farms Florida Strawberry Fundraiser! We love this time of year because we get excited that Florida schools get to share local strawberries with friends and neighbors. Finally, a new fundraiser idea that the students, parents and teachers can all feel good about. This isn't your typical candy bar, candle, or classic corny school fundraiser. It isn't fun to rally around your kids selling frozen cheesecakes, cookie dough, overpriced Tupperware, or something you'll use once and then trash. We are talking about fresh, delicious, ripe, juicy (well, you get the picture) Plant City strawberries picked at season's peak. Did you know that Plant City is the winter strawberry capital of the world? That's just around the corner! Everyone enjoys a healthy treat, and now you can enjoy it even more knowing that your local school is benefiting. Let's support our children eating healthier, and local agriculture all in one event.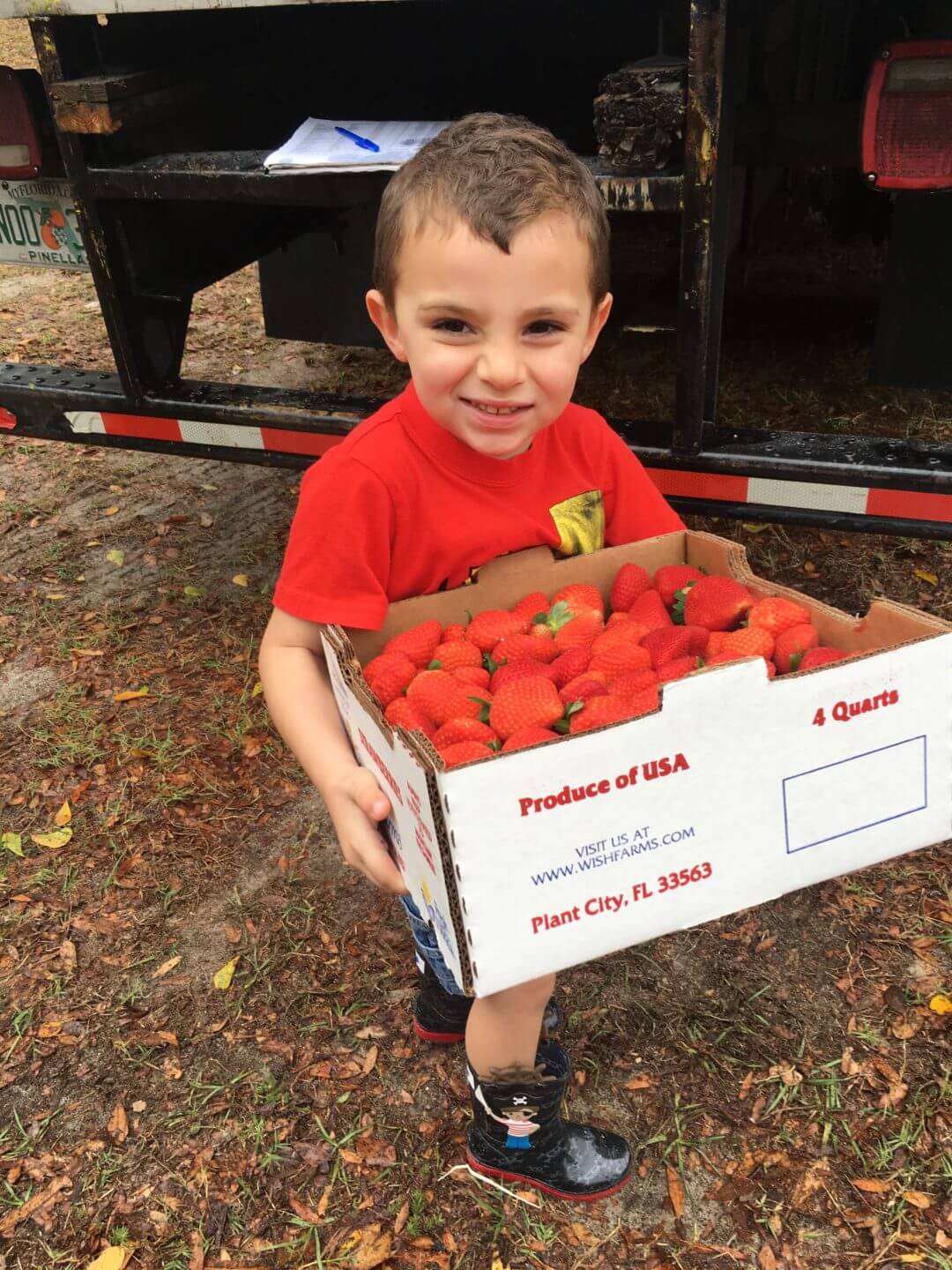 Now that you are getting as excited as we are about sweet strawberries making their way to your school, let's talk numbers. Each box contains 4 quarts of strawberries, which is around 6.5 pounds. The sales price is $20, and the school keeps $8 per box sold…that's a 40% profit! If just 150 students sell 4 boxes each, the school would make a profit of $4,800. It's a win for everyone!
How it works:
November
Meet with your volunteer team to schedule your strawberry sale
We will provide all the necessary materials for success
December/January
Sell those strawberries! Get excited and have fun with it. Idea: start gathering fun strawberry recipes to do with your own and to suggest to others!
January
All orders are due will be due in January, so at the end of your sale, collect the money, tally your orders and we will reach out with a delivery date (based on availability). You will receive a confirmation along with an invoice.
There is no risk because you only are charged for what is pre-sold.
January/February
Plant City Strawberries, straight from the farm, will be delivered to your school sometime in late January or February (based on availability)
Delivery will be set about a week in advance so that pickup can be coordinated accordingly.
Once the delivery date is confirmed, arrange for your volunteers to help unload the berri
es from our refrigerated truck at the school.
When you enjoy your berries, make sure to tag @wishfarms in your creations.
For more information, please contact Nick Wishnatzki at [email protected] Your school and families will be glad you did!